Leisure
We especially like to welcome cyclists in our house – because the Elbe-bike-way (Elbe-Radweg) from Dresden to Cuxhaven passes nearby our guesthouse.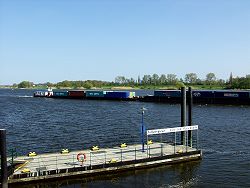 When you leave the ferry from Hoopte to Hamburg-Zollenspieker turn left along the main dike (Zollenspieker Hauptdeich) 4 kilometers to the guesthouse.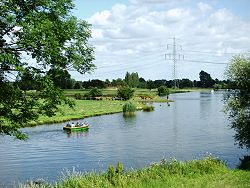 Shopping facilities and good restaurants are nearby.
If you would like to get to know the area you can find several bike- and walking paths to discover the mainly agricultural and horticultural surroundings.
Also along the river there is a walking- and bike-path.

The lake "Hohendeich" (swimming, surfing and sailing) is only 3 kms away.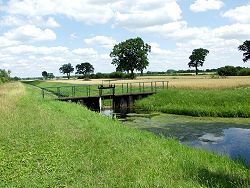 As a service we offer bikes free of charge.